Fundraising can be a lengthy, expensive and inefficient process. Our primary focus is to help clients achieve their fundraising goals in the most effective manner. For more established fund managers, we can augment internal marketing capabilities with emphasis on identifying potential new investor relationships. For clients who need the assistance, we can help manage the entire marketing effort from articulating a compelling "story" in the marketing materials to negotiating terms with investors.
Our preference is to work with clients early in the process to establish a solid foundation for the fundraising. Working with the fund manager and its counsel, we focus on key issues of the offering, including the amount of capital to be raised and the financial terms and conditions. We establish the timing of marketing efforts and help develop the marketing materials. During this period, we also provide advice on the necessary marketing and legal documentation, including the offering memorandum, executive summary, presentation book and due diligence package.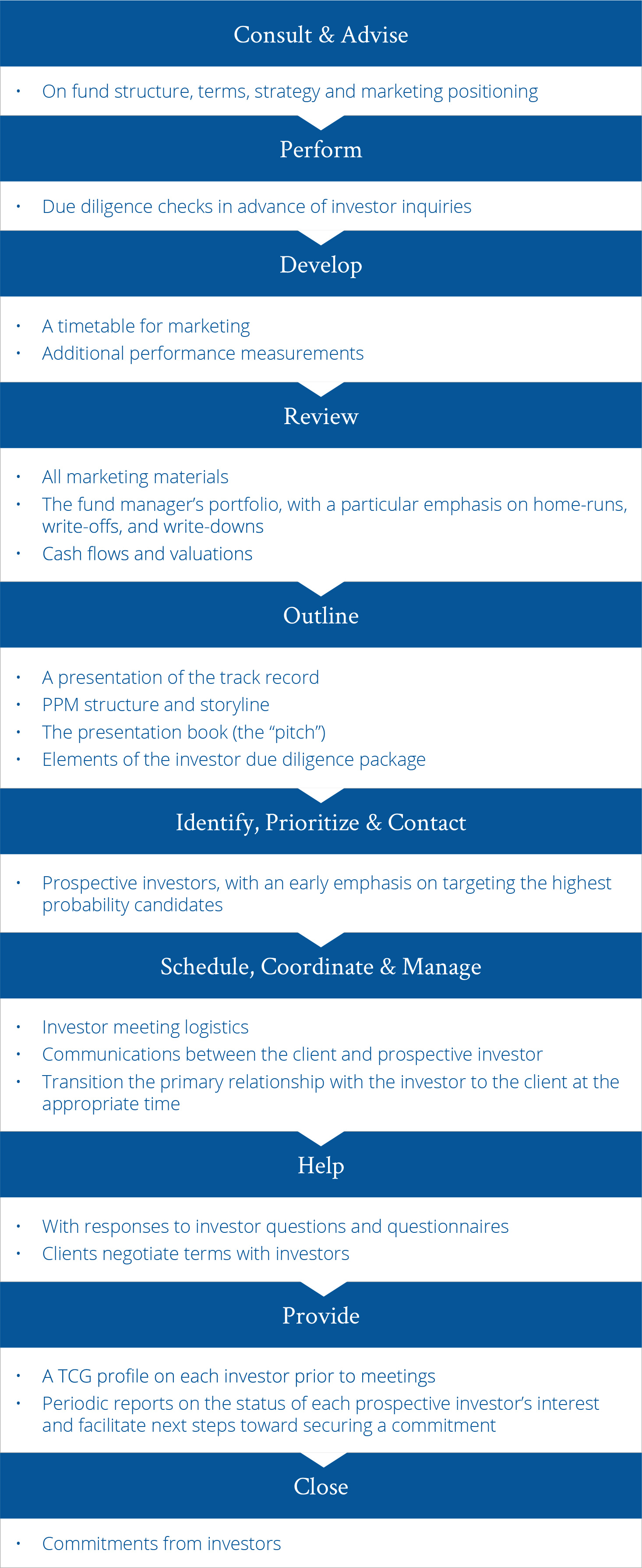 We represent both domestic and international funds with fundraising targets of $200 million or above.
On a case-by-case basis, we may undertake smaller mandates with established managers, especially where there is an attractive opportunity and potential for a long-term client relationship.
Our efforts are focused on the following sectors: buyouts, venture capital, mezzanine, distressed, hedge funds, real assets and other alternative products. Generally, we do not represent first time funds, although "spin-out" teams will be considered.
In considering a new client relationship, we focus on the four core attributes described in the following chart.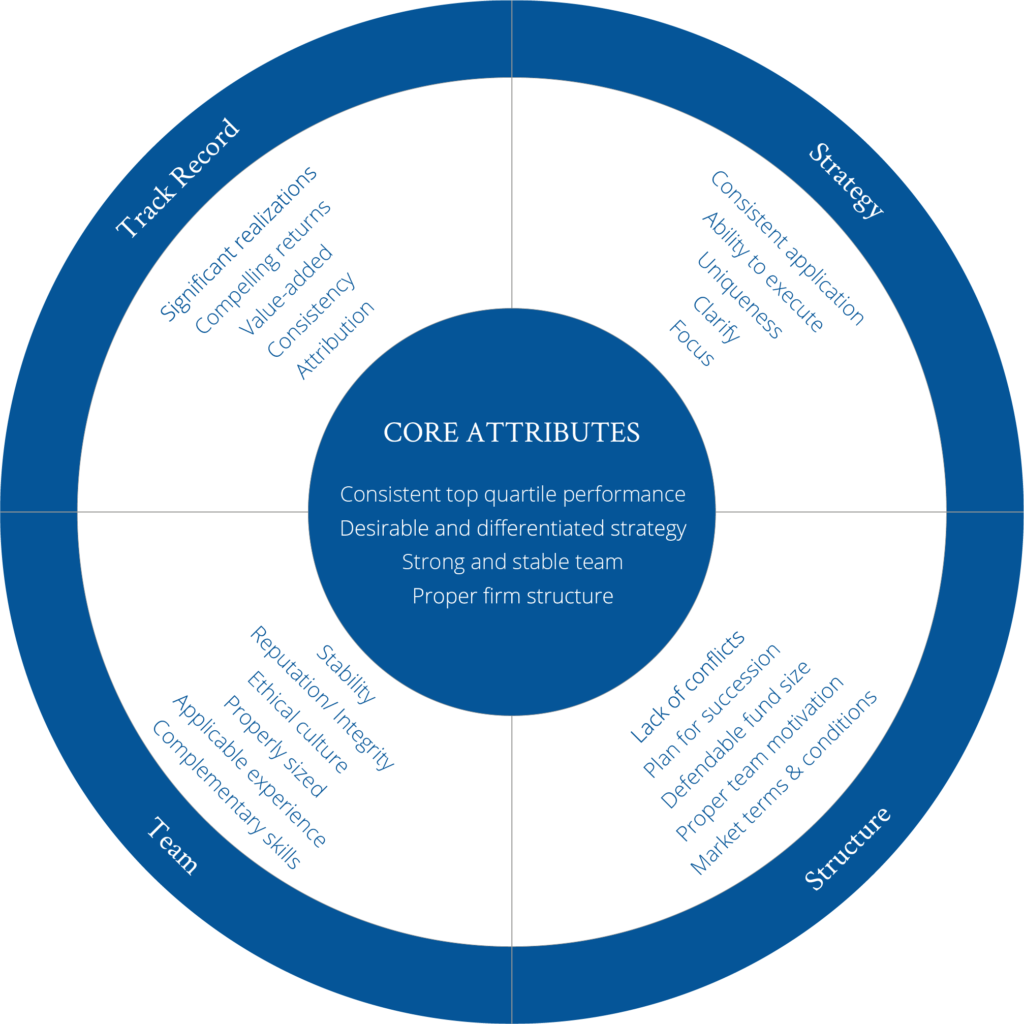 TCG is more than just a source of investor contacts. We are a full-service firm with the resources and culture for starting and completing fundraising assignments in both healthy and challenging fundraising environments.
Our team is comprised of investment professionals who understand our clients' business. Our buy-side background is rare among placement agents. We have worked both as alternative asset fund managers and investors. Consequently, we know with clarity the challenges facing fund managers and those investing in their funds.
As a group, our team's senior-level experience makes us a highly sophisticated intermediary. We have exceptional global investor relationships and the expertise to match clients with the right investors.
We are committed to our clients and are tenacious, but professional about getting the job done.
Our integrity and reputation are our biggest assets.
We believe success for our clients and ourselves should be accomplished only in a fair and ethical manner. With this culture and focus, we look forward to helping both clients and investors accomplish their respective goals.