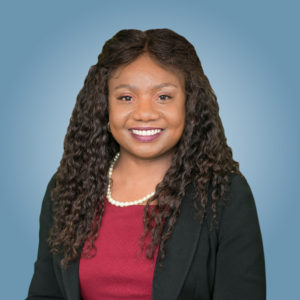 Shamone Allen-Stephenson, Managing Director
Shamone Allen-Stephenson brings to Thomas Capital Group experience in direct marketing and business development. She plays a key role in the firm's marketing activities. Shamone is responsible for maintaining and updating the firm's proprietary, global database of potential investors and marketing research. The database contains detailed information on several thousand investors. Shamone prepares the firm's tailored marketing reports for each client. Her marketing research function includes finding new sources of capital, determining suitability of prospective investors and developing marketing strategies for clients.
Prior to joining Thomas Capital Group, Shamone worked for GeicoDirect for three years in the firm's sales management and underwriting areas and specialized in state regulations and training procedures. Her roles with Geico included generating leads for direct mail marketing, serving as a coach in sales productivity training, enhancing customer service processes and setting up Geico's underwriting department in the firm's new satellite office. Shamone earned a Masters Degree in Public Administration from Georgia College & State University and a B.B.A. in Marketing from Georgia Southern University, and she holds series 63 and 82 registrations.